Full-Service Veterinary Hospital in Winston-Salem, NC.
Abri Veterinary Hospital offers a broad range of professional services. Our veterinary team is AAHA-accredited.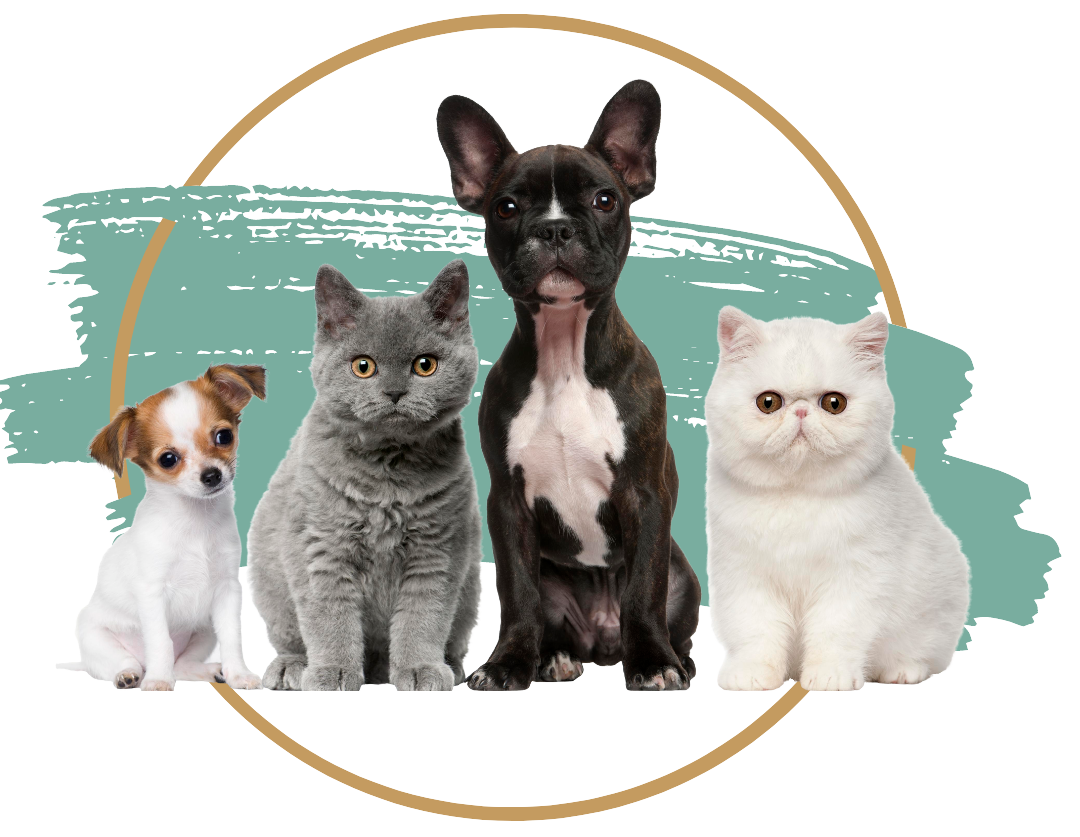 About Abri Veterinary
Hospital
In order to ensure that your pet spends as many years in health and happiness with you as possible, Abri Veterinary Hospital offers complete, integrated veterinary treatment that not only includes traditional medicine but also the greatest alternative therapies.
This means that in addition to the fundamentals of Wellness Exams, Emergency Visits, Dental Procedures, Digital X-rays, Grooming, Sick Visits, Walk-In Visits, Surgeries, Boarding, Daycare and complementary therapies to help your pet recover and lead a balanced, healthy life.
Abri Veterinary Hospital offers a broad range of professional services. Our veterinary team is AAHA-accredited, and that means a lot. Only 12-15% of all animal hospitals in the US and Canada are accredited by AAHA! Our accreditation is a symbol of our commitment to providing the highest standard of patient care and client service!
Our Veterinary
Services in Winston-Salem, NC
Abri Veterinary Hospital serves to help your pet's needs with a broad range of professional services. To meet all your pet's needs, we also offer wellness exams, sick visits, emergency visits, boarding, grooming, daycare, and more! Click below to explore all of the ways we're able to care for your pet.
Thank You For Your Kind Words
We love our clients and patients and we're so thankful for your feedback.
We know you have a lot of options when it comes to choosing your veterinarian, and we thank you for making us one of the highest-rated veterinary hospitals in Winston-Salem, NC, and the surrounding areas.
"We found Abri in 1998 when a puppy we adopted had parvo. The veterinarians saved his life. Over the years these folks saw all of our animals. In addition to regular vet visits, the veterinarians treated our Rocky for heart worms, saved our Daisy's leg by surgically placing a steel rod, and comforted us 8 years later when Daisy passed. I highly recommend Abri."
"I have been going to Abri since 1977 and have never been disappointed in their services. They go the extra mile (and then some) to take care of my little loves. They are knowledgeable, caring, responsible, and skilled in the newest veterinary medicines and procedures. The veterinarians and assistants are all very friendly and kind. I have called moments before closing with an emergency and they have always been willing to wait for me. Abri Veterinary Hospital is the BEST!!!!!"
Use Caution with Rawhide Treats
Services
Rawhides are meant to be long-lasting chews that break down into tiny, soft pieces over time. However, strong chewers are typically able to break off large chunks that can pose a major choking hazard or cause an intestinal blockage, and both are life-threatening events. You can help prevent this from happening by offering an appropriately sized rawhide, but it's best to avoid them if your dog is a very heavy chewer. For dogs that are soft chewers, rawhides are generally considered to be safe treats because these dogs don't break them down into chunks.